Key events in developed markets next week
It's a much quieter week next week following the central bank meetings. Our eyes are drawn to the Fed's favoured measure of inflation, the core personal consumer expenditure deflator, and consumer sentiment data, which will inevitably be impacted by the stresses in the financial system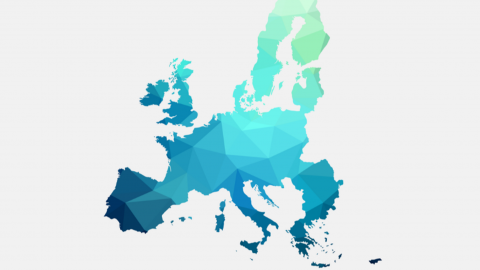 US: Outlook for inflation affected by the stress in financial system

Following the Fed's 25bp rate rise this week, we will be listening out for officials' latest views on where the risks lie and how they see the path for monetary policy evolving.

Central bankers continue to argue that financial stability policy measures and price stability measures should be viewed separately, but the feedback from stresses in the financial system, we believe, will inevitably impact the real economy and the outlook for inflation. In this regard, we will be keeping a close eye on consumer sentiment measures given the unsettling news flow surrounding the banks in recent weeks. There are also plenty of housing data, while the Fed's favoured measure of inflation, the core personal consumer expenditure deflator, is also due to be published.
Key events in developed markets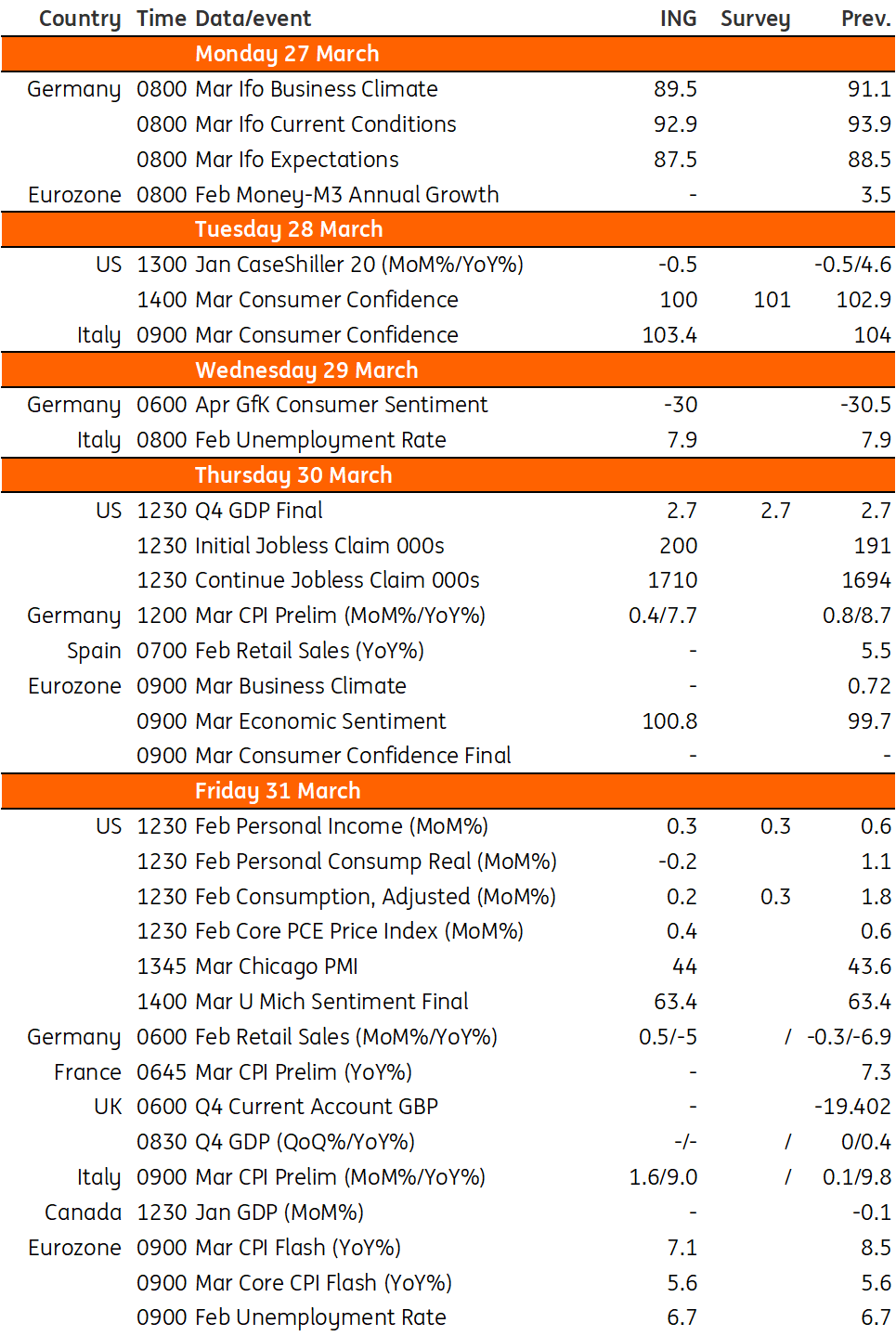 This article is part of
Content Disclaimer
This publication has been prepared by ING solely for information purposes irrespective of a particular user's means, financial situation or investment objectives. The information does not constitute investment recommendation, and nor is it investment, legal or tax advice or an offer or solicitation to purchase or sell any financial instrument.
Read more