The Commodities Feed: Back to backwardation
Your daily roundup of commodity news and ING views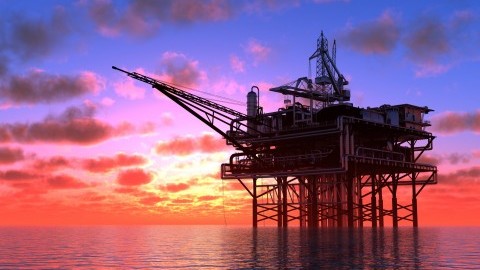 Energy
It has taken some time, but the prompt ICE Brent timespread has edged back into backwardation, territory that the front month spread last saw back in late June. The rally in flat price, along with tighter spreads does appear to be largely on the back of expectations that we could see a rollout of Covid-19 vaccines much sooner than expected. Importantly, that obviously means that we could start to see oil demand making a quicker recovery too. Its not just the prompt spread where we have seen some big moves recently, the forward curve has flattened out considerably over the next 12 months.
OPEC+ will obviously be very happy to see the forward curve tightening, however we still believe there is a risk around the market rallying too much too soon. We do have the OPEC+ meeting in a week's time, and the key question there is whether the group will delay easing cuts from 7.7MMbbls/d to 5.8MMbbls/d on the 1 January. Much will depend on what further developments we see on a Covid-19 vaccine, along with where prices are trading as we head into the meeting. Clearly, if the market continues to strengthen between now and then, there is the risk that a growing number of members of the deal will become increasingly reluctant to rollover cuts. Failing to rollover cuts would not be great for prices, the balance sheet in 1Q20 is still in a fairly fragile state, while it does appear that market participants are largely expecting a rollover.
Metals
Industrial metals have bounced back this morning following yesterday's sell-off. Meanwhile gold has continued to come under pressure this morning, with spot prices trading to levels last seen in July. Vaccine optimism, along with Biden receiving formal transition access has weighed on the safe haven metal.
According to latest data from the International Copper Study Group (ICSG), the global copper market saw a deficit of 293kt between January and August, which compares to 302kt for the same period last year. Meanwhile, the International Lead and Zinc Study Group (ILZSG) reported a 437kt surplus in the zinc market during the first nine months of the year (vs. a deficit of 197kt over the same period last year). While for lead, the group estimates a surplus of 186kt, compared to a deficit of 57kt over the same period last year.
Finally, the latest data from Chinese Customs shows that imports of unwrought aluminium and aluminium products rose 404% YoY to 257kt in October. On a year-to-date basis, imports rose 383% YoY to total 2.25mt. Chinese steel product imports rose 88% YoY to 1.93mt last month, while they grew 74% YoY to total 17mt in the first 10 months of the year. Looking at the raw materials side, and YTD alumina imports into China fell 39% YoY to 140mt.