Snaps
23 May 2023

Updated about 6 days ago
Inflation in Singapore heats up again in April
Inflation flared back up again in April with the headline reading hitting a faster-than-expected pace of 5.7% year-on-year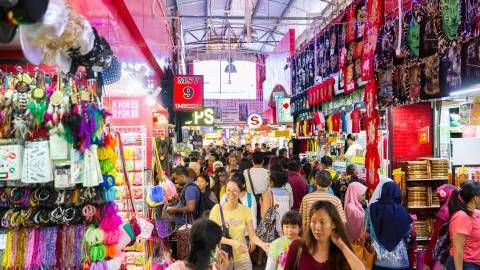 5.7%

YoY change in CPI

Higher than expected
Inflation flares up again in April
Singapore's headline inflation surprised on the upside in April, accelerating to 5.7%YoY compared to market expectations of a 5.5%YoY gain. The unexpected rise could be an indication that inflation will be sticky in the coming months as resilient domestic demand supports prices.
Inflation for food items dipped compared to last month (7.1% vs 7.7%) but picked up for service sector items such as recreation and culture (7.6% vs 6.8%), miscellaneous goods and services (3.1% vs 3.0%) and transport (8.6% vs 6.2%). Core inflation was unchanged at 5.0%.
Inflation could remain elevated in the near term as price pressures persist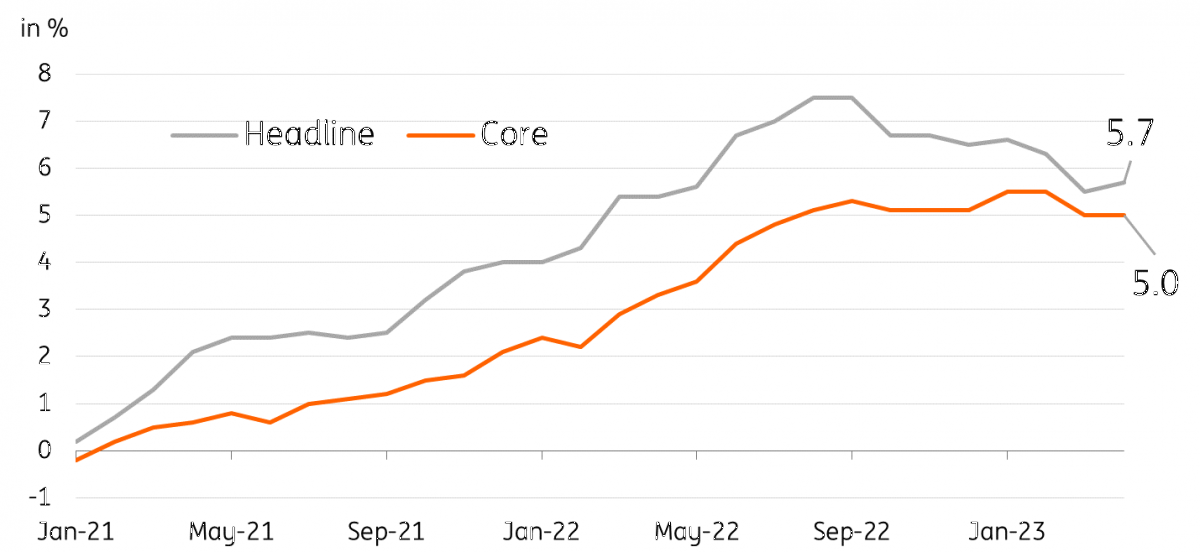 Inflation surprise to keep MAS on notice
The recent uptick in inflation shows persistent price pressures keeping inflation elevated despite favourable base effects. The surprise April inflation reading will likely keep the Monetary Authority of Singapore (MAS) on notice after maintaining monetary settings at its last policy meeting.
As early as April, the MAS did note that inflation would stay elevated in the coming months, pushing up its inflation forecast for 2023 to 5.5-6.5%, so we won't be reading too much into today's upside surprise just yet.
We expect inflation to remain elevated in the coming months with the MAS likely needing to maintain policy settings to strike a balance between fending off price pressures and providing support for the struggling economy.