Russia rate hike: Front-loaded action confirmed
The Bank of Russia has decided to front-load the normalisation of monetary policy, driven by the increase in near-term risks related to global markets, foreign policy, and the local fiscal stance. A further 25 basis point hike on 23 April appears to be a done deal. But the longer-term prospects are less certain, with various factors to watch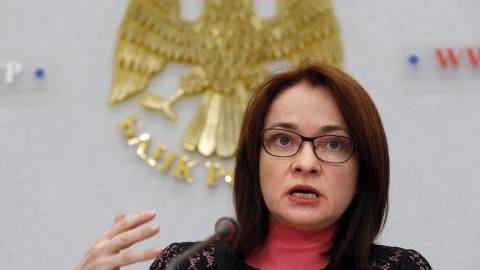 4.50%

Russian key rate

a 25bp hike

Higher than expected
The Russian key rate is up by 25bp to 4.50%. Consensus expectations had been for no change, but following the recent pick up in CPI to 5.8% year-on-year at the beginning of March and the recent deterioration in the foreign policy backdrop, it was more of a 50/50 call. The action itself should not come as a surprise to us or to the market.
More importantly, the tone of the commentary has become more hawkish:
The CBR holds "open the prospect of further increases in the key rate at its upcoming meetings", meaning most likely another hike in April.
The bank expressed more confidence in the economic recovery, with local demand likely supported by extended travel restrictions.
It also acknowledged higher foreign policy risks.
And it pointed to additional inflationary risks from a potential flattening in the budget consolidation curve.
It appears that the CBR has indeed decided to front-load the normalisation of monetary policy, driven by various market developments including global bond market volatility, a deterioration in the foreign policy backdrop, and higher uncertainty regarding the local fiscal side following a pick up in budget spending in the first two months of 2021 and indications by the Finance Ministry that they consider additional investment from the National Wealth Fund into local projects in the amout of US$12-15bn in 2021-23.
Based on all the above, another 25bp hike on 23 April appears to be a done deal. However, we are looking forward to Governor Elvira Nabiullina's press-conference later today in order to see longer-term guidance. We note that following today's hike, Russia's real key rate, based on expected CPI in 12 months, is around +0.7%, which is higher than the mid-range of Russia's peers (from -2.7% in Hungary to +3.0% in Kazakhstan, with Turkey's +8.4% taken as a special case), and already close to the 1-2% level the CBR is willing to reach in the medium-term. Meanwhile, the strength of the local economic recovery still requires further confirmation, in our view.
Russian real rate remains stable relative to peers, above mid-range,