Italy: business and consumer confidence rebounds strongly in November
In Italy, business and consumer confidence rebounded in November. The scope of the rebound comes as a surprise, given the high inflation and geopolitical backdrop. This suggests that the GDP contraction, which we still pencil in for the fourth quarter, might be very small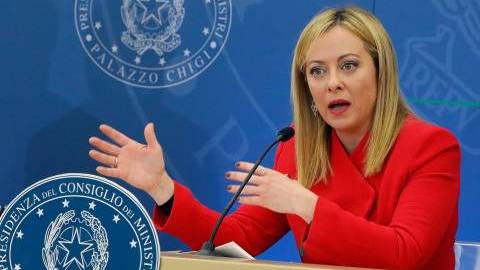 November confidence data marks a widespread improvement both among consumers and businesses, interrupting a decline that started in July. We remain extremely cautious in interpreting the November reading as a sign of reversal, but it shows that the deceleration brought about mostly by the impact of higher inflation might turn out – for the time being – to be a soft one.
Consumer confidence gained eight points in November, reaching back to August levels. Interestingly, the main driver of the rebound was a big improvement in the future climate component. Consumers seem to expect an improvement in Italy's economic conditions, with a positive bearing on future unemployment. Looking at the current environment, with inflation still on the increase and subdued wage dynamics, it is not easy to justify such a reversal. A possible explanation could be post-election relief, as the new Meloni government has announced its continued support to households to compensate for the negative consequences of the energy shock on disposable income.
In the business domain, the scope of the rebound in confidence has been widespread, with the exception of construction, where confidence continued its downward trend from historic highs. As with consumers, there seems to be a clear distinction between the present state of business and expectations about it. Taking manufacturers as an example, they see orders deteriorating and highlight an increase in stocks of finished goods, implicitly signalling soft current demand, but at the same time signalling a strong increase in expected production.
When looking at services, what stands out is the driving role of tourism. After declining sharply in both September and October, confidence in the tourism sector has rebounded strongly, reaching back to August levels. Interestingly, the improvement is propelled by both current and expected orders, which both post similar substantial gains. On the back of previous confidence data we had anticipated the disappearance of tourism over the fourth quarter; November data seems to suggest that inertia in the sector is strong and that the expected drag on growth might consequently be smaller.
All in all, notwithstanding today's surprisingly strong confidence data, we do not believe an economic turnaround is in the making, as yet. The negative impact of inflation remains in place both for consumers and businesses and we suspect that the refinanced compensation measures will not be enough to prevent a GDP contraction in the fourth quarter of this year. But this will likely be a very small contraction, adding upside risks to our current forecast of a 3.6% GDP growth in 2022.