Germany: First setbacks
Disappointing industrial production data will not stop the German economy's surge in the third quarter, but it illustrates the difference between rebound and recovery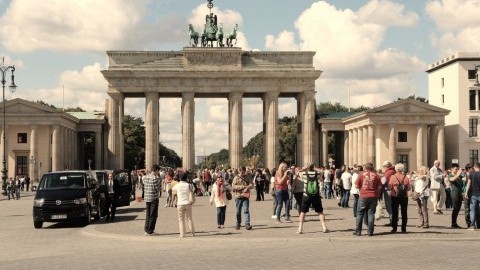 First setback
German industry lost further steam over the summer, with industrial production dropping by 0.2% month-on-month in August, from a slightly upwardly revised 1.4% MoM in July. On the year, industrial production was down by 9.6%. The August disappointment was driven by weaker production of consumer and capital goods, while at the same time the production of intermediate goods increased. Activity in the construction sector dropped for the second month in a row, by 0.3%, from -4.4% in July.
At face value, today's industrial production data is a disappointment. After two strong months in May and June, German industry is clearly struggling to gain further momentum. However, even if industrial production remains unchanged in September, the quarterly growth rate would still be around 10%. This is another illustration of both the strong rebound of the German economy after the lifting of the lockdown measures but also of the fact that no one should be blinded by strong third quarter data.
In fact, assessing this kind of backward-looking data is currently like looking at pictures of a great summer holiday, the economic prospects for the final quarter resemble the current view out of the window at 8am in the morning: grey and rainy. While yesterday's industrial orders data gave hope that the manufacturing rebound could last into the final quarter, new restrictions on the back of an increasing number of new infections don't bode well for the service sector. The fact that fewer activities can be organised outside should also leave its mark on consumption and services. Winter is coming.