German Ifo index signals economy's loss of momentum
After the ZEW index and PMIs, the Ifo index is the latest leading indicator pointing to a loss of momentum for Germany in the second half of the year. If hard data follows the levelling off of soft indicators, the economy's return to pre-crisis levels will be delayed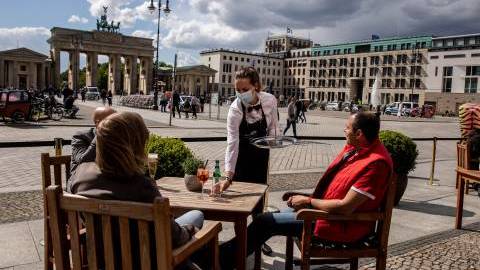 Germany's leading indicator joins the choir of recently released leading indicators pointing to a loss of momentum in the German economy. The Ifo index dropped for the second month in a row in August and came in at 99.4. Remember though that, apart from the last two months, this is still the highest level since April 2019.
While the current assessment component improved to the highest level since June 2019, expectations saw their sharpest drop since the start of the pandemic. In short, improving current assessment and fading expectations still bode well for growth in the current third quarter but point to more difficult times thereafter.
Loss of momentum will delay economy's return to pre-crisis level
There are several possible explanations for the economy's current loss of momentum. Just think of the floods, fears of the Delta variant, political and policy uncertainty or supply chain frictions. However, the easiest explanation is probably simply the fact that optimism overshot in the spring and that some kind of realism has returned.
Remember that the surge in sentiment indicators until June was not entirely matched by strong hard data. The manufacturing sector, in particular, suffered from ongoing supply chain frictions and didn't grow at all during the second quarter. Consequently, a levelling off of leading indicators, still at relatively high levels, is not yet a reason to be overly concerned. However, a levelling off of GDP growth rates in the second half of this year would imply that the German economy will not return to pre-crisis levels this year but only in early 2022.