Snaps
25 May 2023

Updated about 2 weeks ago
Germany's economy did fall into a winter recession
It took a couple of statistical revisions, but now it's official: the just-released second estimate of German 1Q GDP growth came in at -0.3% QoQ. The German economy contracted in the last two quarters and is officially in a technical recession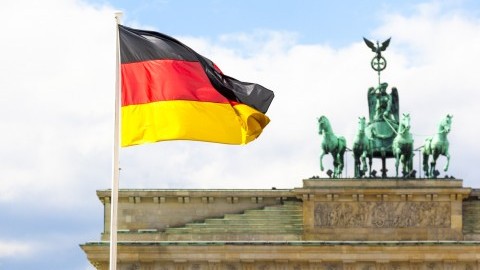 It's a recession after all. The second estimate of the German GDP growth in the first quarter showed that the economy contracted by 0.3% Quarter-on-Quarter at the start of the year. According to the first estimate, the economy had still stagnated. At least GDP growth in the fourth quarter of 2022 finally remained unrevised and came in at -0.5% QoQ. On the year, GDP growth in the first quarter was down by 0.5%.
Both private and public consumption were strong drags on economic activity, while the mild winter weather helped the construction sector stage a temporary rebound, returning as a growth driver. Due to weaker imports, marginal export growth led to a positive growth contribution of net exports.
We always knew what you did last summer....
It took a couple of statistical revisions, but at the end of the day, the German economy actually did this winter what we had feared already since last summer: it fell into a technical recession. It's not the worst-case scenario of a severe recession but a drop of almost 1% from last summer. The warm winter weather, a rebound in industrial activity, helped by the Chinese reopening and an easing of supply chain frictions, were not enough to get the economy out of the recessionary danger zone. Private consumption continued to suffer from still-high retail energy prices.
Looking beyond the first quarter, the optimism at the start of the year seems to have given way to more of a sense of reality. A drop in purchasing power, thinned-out industrial order books as well as the impact of the most aggressive monetary policy tightening in decades, and the expected slowdown of the US economy all argue in favour of weak economic activity. On top of these cyclical factors, the ongoing war in Ukraine, demographic change and the current energy transition will structurally weigh on the German economy in the coming years.