ECB survey: Lending demand falls
Credit conditions remained roughly unchanged in the eurozone in the fourth quarter, according to the ECB bank lending survey, but lending demand from businesses is declining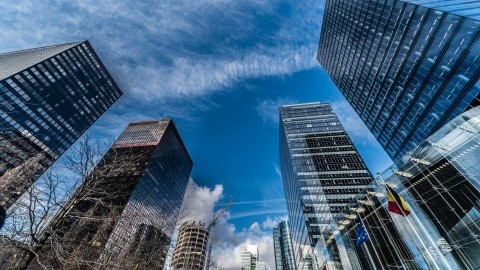 The main takeaway from the ECB bank lending survey is that banks confirm a lower appetite for lending among non-financial corporates. Loan growth to non-financial corporates had already slowed throughout Q4, which indicates that investment growth is set to remain sluggish even though loose financial conditions are still in place in the eurozone. Financial conditions remained about as loose in Q4 as they were in the previous quarter, according to the bank lending survey.
Uncertainty about economic conditions has somewhat ebbed over the past months though as the 'phase one' trade deal between China and the US provides hope for world trade growth recovery. While it is early days and there's still plenty of uncertainty, this could have a somewhat favourable impact on demand, not least because banks also expect credit conditions to remain unchanged in the first quarter.
Households were less cautious in the fourth quarter. Spending growth has been decent and the demand for lending confirms that picture. Demand for both consumer credit and housing loans continued to increase in Q4, which is likely to continue to fuel the housing market and consumer spending at the start of this year. Overall, the BLS confirms a picture of a continuing divide between services and industrial performance for the start of 2020.