China: PMI positively surprises the market
USDCNY fell to around 6.75 after the PMI data release came in better than expected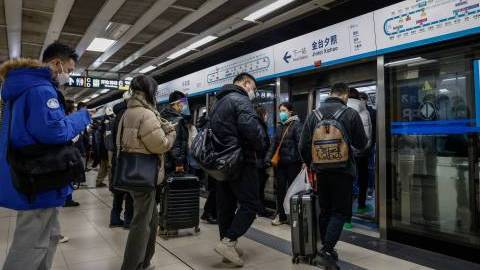 Surprise from the non-manufacturing PMI
The headline manufacturing PMI was 50.1 in January, the same as the consensus, but much better than the 47.0 reading for December. January in 2023 is a month of long holidays, so manufacturing activity was not strong.
The bigger surprise (and good news) came from the non-manufacturing PMI, which came in at 54.4 in January, a lot better than the consensus of 52.0, and sharply up from the 41.6 reading in December. This suggests that the consumption recovery during the Chinese New Year holidays will be a lot stronger than expected. This rebound stems from the economic reopening and the timing is also good as it coincides with the holidays.
CNY bounces back to around 6.75
Rebound may not continue
The next question is whether this rebound can continue over the coming months. We are cautious. January in 2023 coincides with the Chinese New Year holidays. Consumption activity should be quieter in February, before picking up gradually again in March. That said, we do expect the service industry to outperform the manufacturing industry in 2023.

Jump in non-manufacturing PMI in January could be magnified by seasonal factors