Singapore: December retail sales rise by 7.4%
Retail sales growth in Singapore outpaced market expectations last December. Will this trend continue in 2023?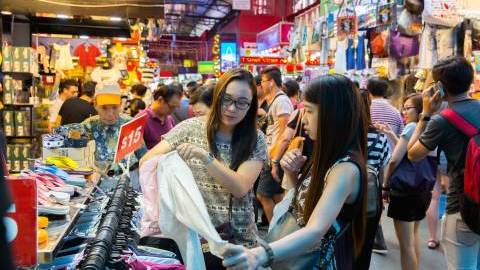 7.4%YoY

December 2022 retail sales growth

Higher than expected
December retail sales up 7.4%
Retail sales in Singapore continued to expand at a decent pace in December, up 7.4% year-on-year, exceeding the market consensus of a 5.8% gain. Meanwhile, sales were up 1.3% compared to the previous month. The recent trend of falling supermarket sales coupled with strong spending at department stores and on recreational goods extended into December. Supermarket and hypermarket sales fell 2.2%YoY while department store sales and spending on recreational goods were up 11% and 7.8%, respectively.
Retail sales sustained gains in the face of elevated prices, with the return of foreign tourists helping to bolster the numbers.
Further moderation expected in 2023?
We can expect further moderation of retail sales in early 2023 as prices remain high and economic activity takes a hit from the projected global slowdown. The implementation of the goods and services taxes at the start of 2023 should add more downward pressure on sales, but the potential return of tourists from mainland China could be an offsetting factor if they start to arrive.
Until we see a significant uptick in visitors from China, we will need to retain our forecast for softer but positive retail sales for 2023, which should weigh on overall growth prospects.