Poland's industrial production disappoints in January
Poland's industrial production remains sluggish due to continued shocks from the war in Ukraine. Export-oriented sectors found some respite though from reduced pressure in global supply chains and lower natural gas prices in January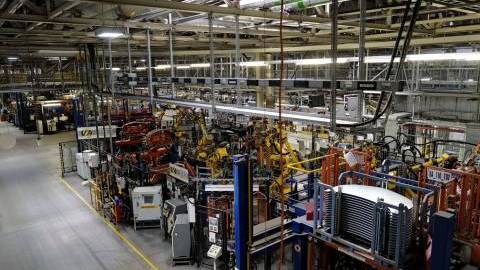 Industrial production grew by 2.6% year-on-year in January, clearly below our forecast and the consensus estimate of 4.0%, although stronger than the 1.0% YoY rate seen in December. Manufacturing continues to benefit from improving global supply chains, supporting production in some industries (including automotive, electrical equipment, and machinery). Solid increases have also been seen in the production of pharmaceuticals, food, textiles and clothing. The year-on-year acceleration was also supported by a favourable pattern of working days. Deep declines were seen in chemicals, metals, computer and wood manufacturing, but partly due to the high reference base in these industries from a year ago.
Producer prices remain on a downward trend and, in line with consensus, growth slowed to 18.5% YoY from 20.5% YoY in December. On a monthly basis, however, PPI prices accelerated to 0.8% MoM from 0.6% in December, indicating the persistence of producer inflation. Of the four main categories reported by the Polish CSO, month-on-month increases were recorded in three of them (mining, electricity/gas/steam and water supply/wastewater), while manufacturing prices fell 0.4% MoM compared with a 0.6% decline a month earlier.
Today's data confirms expectations of a weakening in economic activity in the first quarter and a gradual easing of pressure on producer prices, linked to a fall in wholesale energy prices, mainly natural gas, due to the mild winter and a decline in gas demand in Europe.
Industrial production and producer prices, YoY change, in percent