The Commodities Feed: Specs build long in Brent
Your daily roundup of commodity news and ING views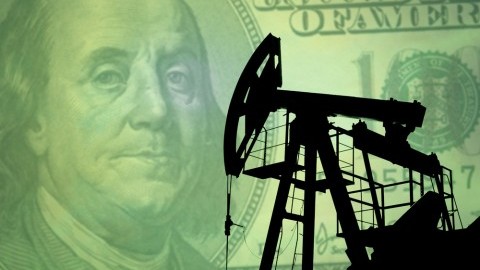 Speculators increase net long in ICE Brent (000 lots)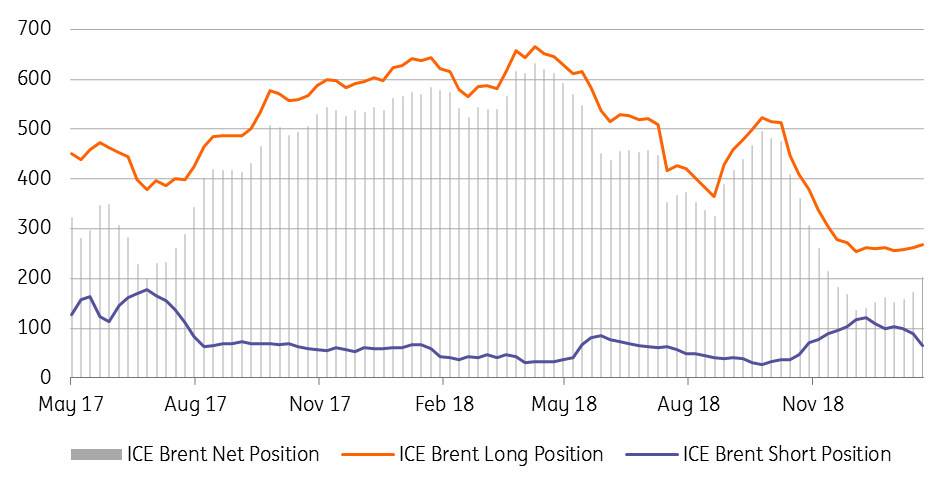 Energy
ICE Brent speculative positioning: Over the last reporting period, speculators increased their net long in ICE Brent by 30,029 lots to leave them with a net long of 202,934 lots as of last Tuesday. This is the largest position that speculators have held since November. The move was predominantly driven by shorts coming in to cover, with the gross short position falling by 23,046 lots over the week. Fresh longs still appear to be a bit hesitant to enter the market, with the gross long largely flat since early December.
WTI Midland rallies: One of the key themes last year was the limited takeaway capacity from the Permian region, and the pressure this was putting on the WTI Midland-Cushing spread, which traded to an almost $18/bbl discount in late August. However recently, the spread has strengthened significantly, and in fact, Midland crude oil is trading at a premium of $1/bbl to Cushing. Part of this strength appears to come from Enterprise Products Partners announcing last week that it expects its 200Mbbls/d pipeline from the Permian region to start up in 2Q18. Admittedly though, the spread was strengthening ahead of this news.
Metals
Iron ore dam failure: On Friday, miner Vale reported a dam collapse at its Corrego do Feijao iron ore mine in Brazil. The accident has sadly led to a high number of casualties, and a significant amount of people are still missing. The fatal accident will likely lead to a prolonged closure of the mine, much like we saw after the Samarco dam disaster in 2015. However, the Corrego do Feijao mine is relatively small, with production over 2017 totalling 7.8mt. This news has seen iron ore prices spike higher this morning, whilst concerns over potential disruptions to iron ore exports from Western Australia, due to Cyclone Riley, has only added further support to the market.
Rusal sanctions lifted: Ending months of uncertainty, the US has finally removed sanctions on Rusal and two other firms linked to Russian tycoon Oleg Deripaska. This comes after the US Treasury announced its intention to lift sanctions against the company back in December. The US Democrats tried to get the Treasury to delay the move but this bid was rejected by the Senate. The official lifting of sanctions does bring much more certainty to the aluminium market, however we still believe that the pressure we are seeing on prices as a result of the decision, does provide a good buying opportunity for consumers.
Daily price update