The Commodities Feed: Equities drag the complex higher
Your daily roundup of commodity news and ING views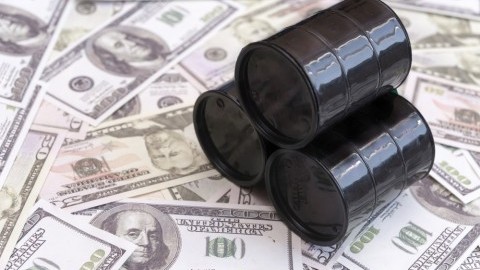 Energy
There was little fundamental behind the moves in oil yesterday, with the market dragged higher by a stronger equities market. It is set to be a fairly quiet day for the market in terms of data releases, with the usual API numbers out later today, with expectations for US crude oil inventories centred on an increase of around 1MMbbls over the last week. Other than that, we have the ongoing FT Commodities Global Summit, with speakers including some of the heads of trading houses, and so do expect further noise today around what views a number of these houses have on the oil market at the moment, particularly with concerns over demand growing once again, as we see a resurgence in Covid-19 cases in some regions.
Metals
Base metals joined the rally in other risk assets yesterday, following positive Chinese industrial profit data. For aluminium, yesterday LME 3M prices closed more than 1.5% higher on the day, with the market focused on inventory drawdowns in China, along with a marginal recovery in Chinese aluminium semis exports which may signal improving external demand. What has been concerning the market, is the growing supply of primary aluminium, with capacity continuing to rise. According to the latest data from ALD (as of September 28), China's total aluminium capacity stands at 42.46 mln tonnes, with 38.56 mln tonnes in operation (+560kt from prior month). As cash margins remain comfortable for smelters, we continue to see them ramping up new capacity.
In ferrous metals, Iron ore producer Vale SA halted operations at its Viga concentration plant in Brazil due to a court order. Mining operations will continue at the Viga unit, but the current disruption will result in a production loss of around 4mtpa of iron ore fines. The supply disruption could provide short-term support to the market, which has eased from the six-year highs made earlier this month.
LME copper spreads collapsed after a surge in LME inventories. Exchange inventories jumped by 30kt yesterday, with the bulk of this in Rotterdam, taking total inventories to 103kt. This has seen the cash/3M spread flip into a deeper contango of around USD$14/tonne, levels last seen in late June.
Agriculture
Wheat supplies from Europe continue to be tight this year on a weaker crop. Data from the European Commission shows that total wheat exports from the EU dropped 39%YoY to 4.6mt in the current season through 27 September, whilst imports of wheat increased 20% YoY to 1.4mt. Earlier, the Commission increased its soft-wheat production estimates by a marginal 2mt to 115.5mt for the current marketing year on improved weather over recent weeks; although it remains significantly below the 130.9mt produced last year.