Poland: High December CPI, possibly linked to impending rise in minimum wage
Inflation accelerated to 3.4% YoY in December, surprising consensus. CPI should reach 4.5% in 1Q and 3.6% on average in 2020. Despite the surprise, we do not expect any shift in MPC rhetoric.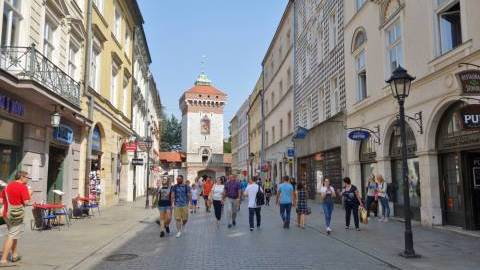 The flash CPI reading increased from 2.6% to 3.4% YoY in December, well above market consensus (2.8%) and any individual forecasts. The major driver was core inflation – based on available data this jumped from 2.6% to 3.2% YoY. There were also some surprises from higher food and fuel prices, but these played a minor role.
The full CPI breakdown will be available next week and currently we can only speculate on which core inflation components jumped. We expect the rapid increase to have been caused by goods and services, ahead of the January 2020 15.6% rise in minimum wage, the highest ever. Importantly, this hike will not only affect those earning the minimum wage but also some currently paid above the minimum wage. Employers will be forced to adjust a substantial part of their pay structure, as this highest ever hike in minimum wage (15.6% in Jan-20, followed by similar hikes in 2021 and 2022) will change wage dynamics among low income earners. Many service providers as well as supermarket employees are paid at or close to the minimum wage - companies will need to increase their remuneration in order to hold onto employees, with the economy almost at full employment and labour scarce. Both services and goods providors presumably used the ongoing consumption boom to spread price hikes over time. In such a case higher inflation should be persistent in 2020.
Similarly, retailers might increase alcohol and tobacco prices prior to the hike in excise tax, which Parliament finally passed at levels 3x higher than the government had planned (10% from January instead of 3%). Such increases usually occur in February.
In the wake of today's surprise we expect January CPI to exceed 4% in 1Q. The highest reading is expected in February, when CPI should reach 4.5% YoY.
From March CPI is expected to decelerate gradually and to return below 3.5% YoY in the second half of the year. Assuming no legislative changes with regards to electricity prices, we estimate average CPI inflation in 2020 at 3.6% YoY. However, the inflation surprise might accelerate political attempts to introduce subsides for households so as to compensate for higher electricity prices.
Despite the strong surprise in December, we do not expect the MPC to change its view. We don't see more than three votes (Gatnar, Hardt, Zubelewicz) for any hike. A fourth possible vote was from Osiatynski, who finished his term in Dec-19. New MPC member C.Kochalski is more dovish than Osiatynski and is likely to be unwilling to change rates. Other MPC members are likely to claim that the increase in CPI is temporary and caused by one-off factors. Therefore we still forecast stable rates in 2020.
CPI - structure (%YoY)