Germany: Industrial orders see signs of life
It is definitely not top of mind in Germany today, where headlines are still dominated by political turbulence, but this morning's data just sent a tentative sign of life. Don't give up on German industry, yet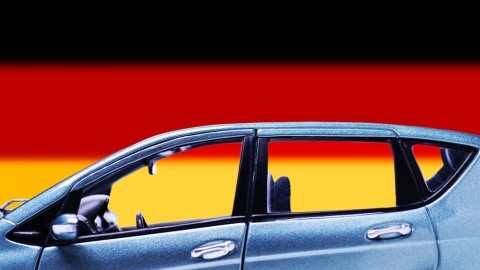 Industrial orders increased by 0.3% month-on-month in September, from an upwardly revised 2.5% MoM in August. On the year, industrial orders were still down by 2.2%. The increase was mainly driven by domestic orders and orders from other eurozone countries. Orders from non-eurozone countries dropped significantly.
It is the first time this year that industrial orders increased in two consecutive months. In times when pessimism has the upper hand, this positive news from German industry brings some glimmers of hope. That said, just as we didn't get carried away by the soft patch earlier this year, we won't start celebrating monthly new orders data just yet.
Despite today's positive news, 2018 was worst year for industrial orders since 2008
Analysing and forecasting the German economy currently requires more finesse than in the past. The fact is that German order books have gone through a phase of deflation. In the first nine months of the year, new orders dropped by an average of 0.6% per month. Despite two strong months, 2018 has still seen the worst showing since 2008. In addition, signs of a broader slowing of German industry are increasing. Capacity utilisation dropped from record highs and production constraints are also disappearing. According to surveys, order books are still richly filled and near-term production growth is assured. If car sales were to pick up again once the adjustment to the new emission norms has been fully implemented, limiting one-off factors should also disappear.
All in all, today's industrial orders bring welcome relief in a period of increasing pessimism. Nothing more but fortunately also, nothing less.