Eurozone PMI shows strong increase in February
The composite PMI increased from 50.3 to 52.3, hinting at accelerating growth over the course of the first quarter. While a lot of underlying weakness is still apparent, the economy is proving very resilient this winter. With service sector selling price expectations still high, expect the European Central Bank to remain vigilant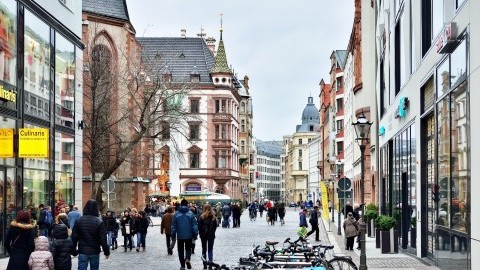 The eurozone economy continues to surprise on the upside. The PMI paints a picture of an economy that is bouncing back from the sluggish performance in recent months, which is mainly driven by fading supply-side problems. This may be giving a larger push to economic activity than initially expected as backlogs of orders are now going into production. Also helpful is that the energy crisis has moved into an undoubtedly milder phase with market gas prices now about a third of what they were only in mid-December.
The survey also suggests that demand is improving, which is surprising given the downturn in domestic demand in the fourth quarter in most large eurozone economies. Demand is positively affected by some returning optimism among consumers over peak inflation being behind us and a recession likely avoided. But while consumer confidence has been increasing for five months in a row now, it does remain at levels usually associated with recession.
Inflationary pressures continue to ease, but mainly on the manufacturing side. Fading supply-side issues are having a positive impact on prices, especially as inventories have been building. This has resulted in a continued drop in selling price expectations among manufacturing businesses, although the level remains elevated historically.
For services, rising wage costs are an important driver of continued high input cost increases. That has resulted in still elevated selling price expectations among service sector businesses. The combination of better-than-expected economic activity at the start of the year and service sector inflationary pressures which remain elevated will likely keep the ECB in hawkish mode.